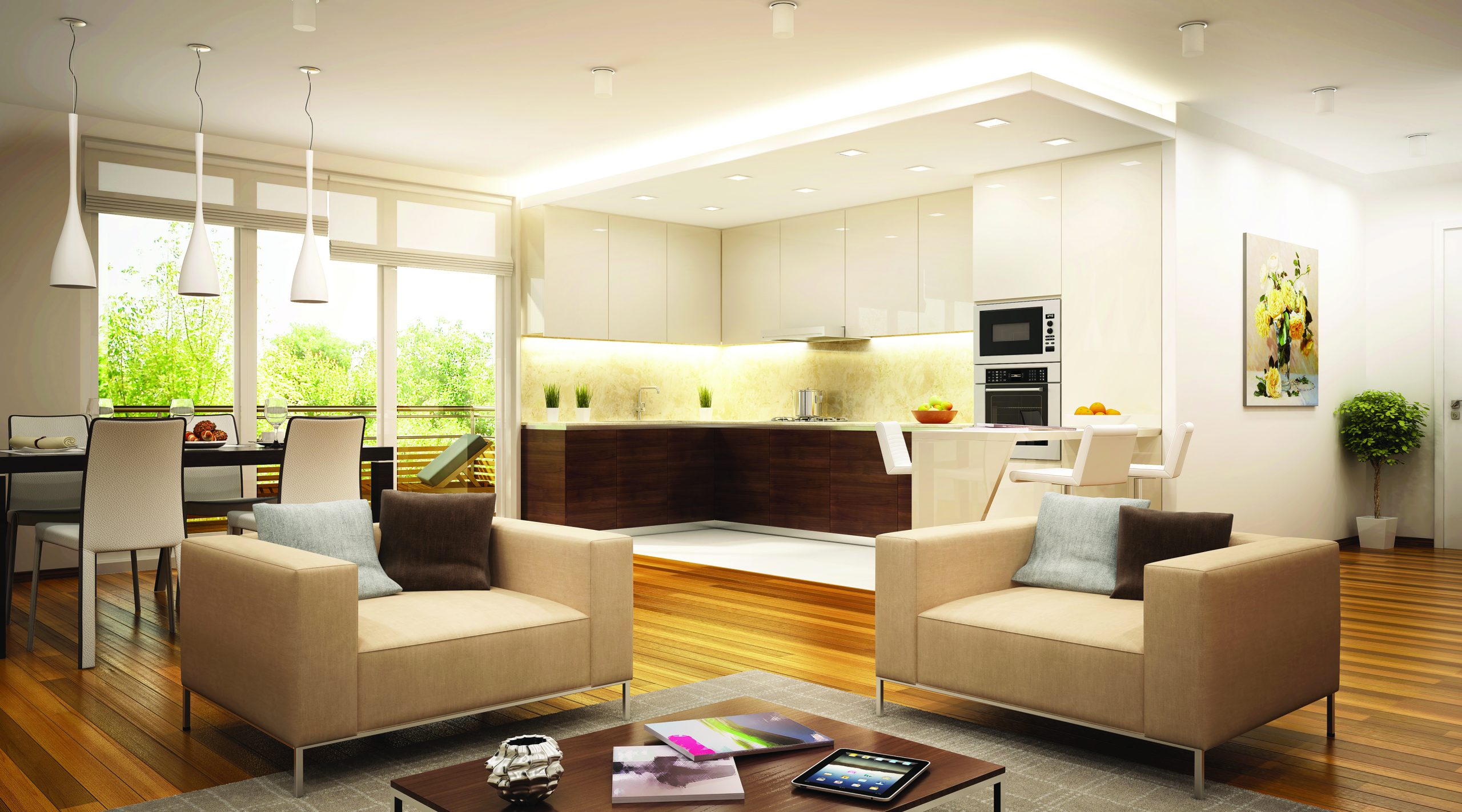 Lighting is an essential and powerful element of any home's design. When designed with intention, lighting can not only make your home feel warmer and more welcoming, but it can increase productivity, highlight your favorite areas of your house, and add character. Plus, choosing the right bulbs and fixtures from your home can impact energy efficiency. 
There are four main types of lighting you should keep in mind when designing or revamping your home. Each serves its own purpose and comes in a variety of options.
Ambient Lighting
Ambient lighting provides the overall illumination and sets the mood for a room. Typically, it floods the room with lighting from above, from ceiling-mounted lights and ceiling fans. Wall sconces can also provide enough lighting to brighten a room.
Of course, ambient lighting can come in a variety of styles which can work well in larger rooms like kitchens and living rooms. Ceiling lights can be dome-shaped flushed fixtures, or recessed lights for a sleeker and more minimal look. They can be a part of a ceiling fan or stand alone for a bold statement-making chandelier. Or, tall floor lamps can provide excellent ambient lighting, especially in rooms with high ceilings.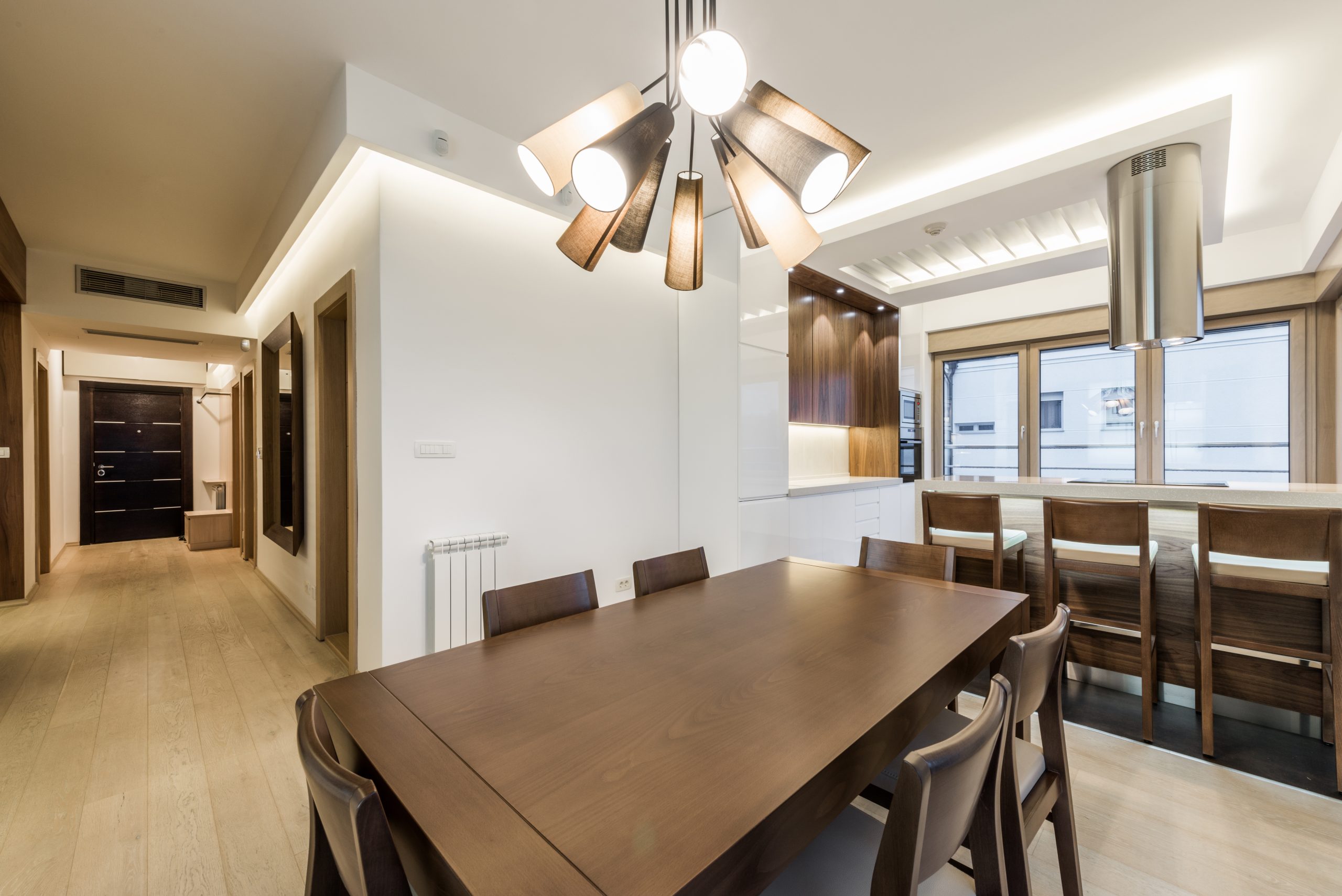 Accent Lighting
Accent lighting is more dedicated to style than function. With the use of directional track lights or spotlights, you can guide the eyes toward artwork or architectural elements within your home that deserve special attention.
This type of lighting can add character to your home, setting the stage for your favorite spaces and pieces to shine. Options like cove lighting can be installed near your tray ceiling or crown molding to bring those features to life.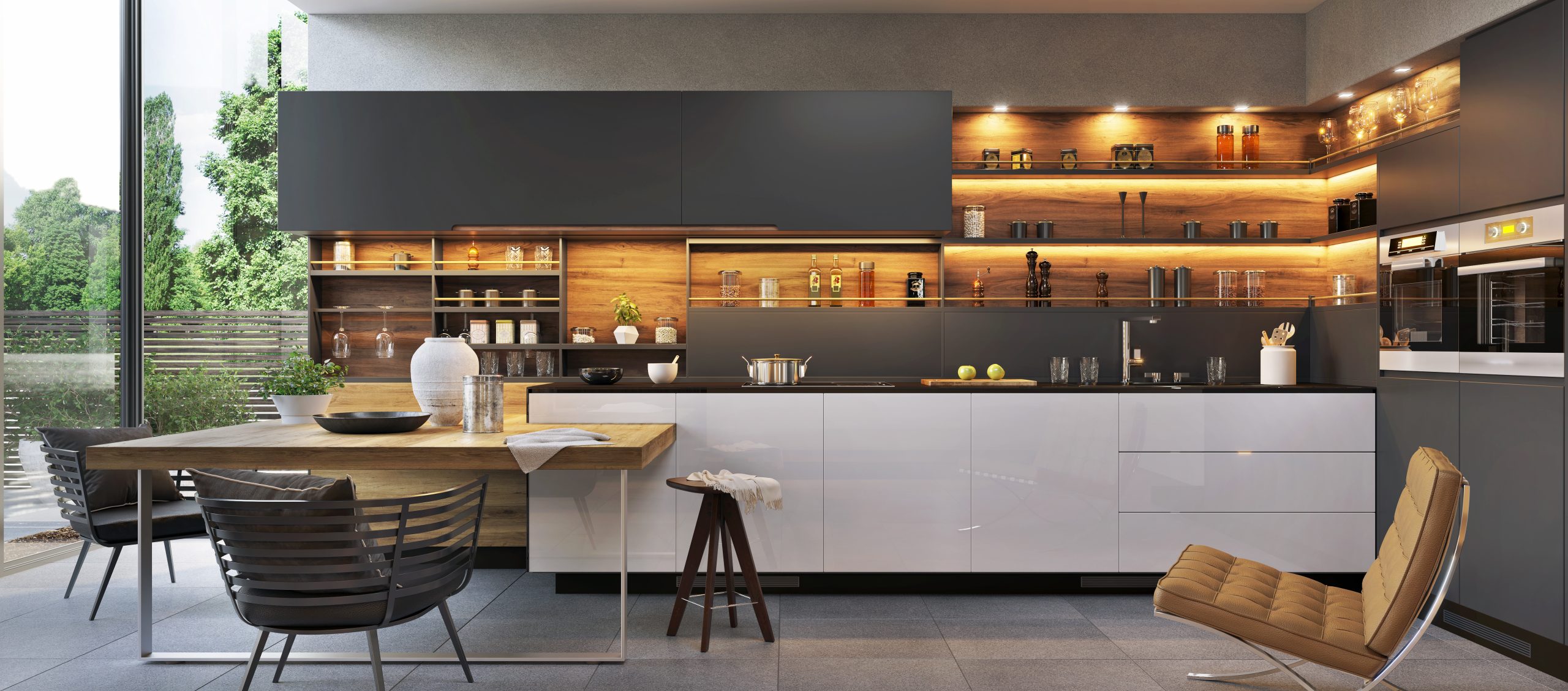 Task Lighting
There are a lot of tasks and activities we perform in our homes on a daily basic. From cooking and preparing your morning coffee to reading, writing, and working at home. Task lighting can illuminate the necessary areas for you to do your best work. 
Under-cabinet lighting is a great way to brighten up the counter tops when you're prepping meals, while also highlighting your beautiful backsplashes, countertop décor, coffee bar, and more. Then, when it's time to settle in for the night, task lighting by your bedside can help you crack open a good book to wind down.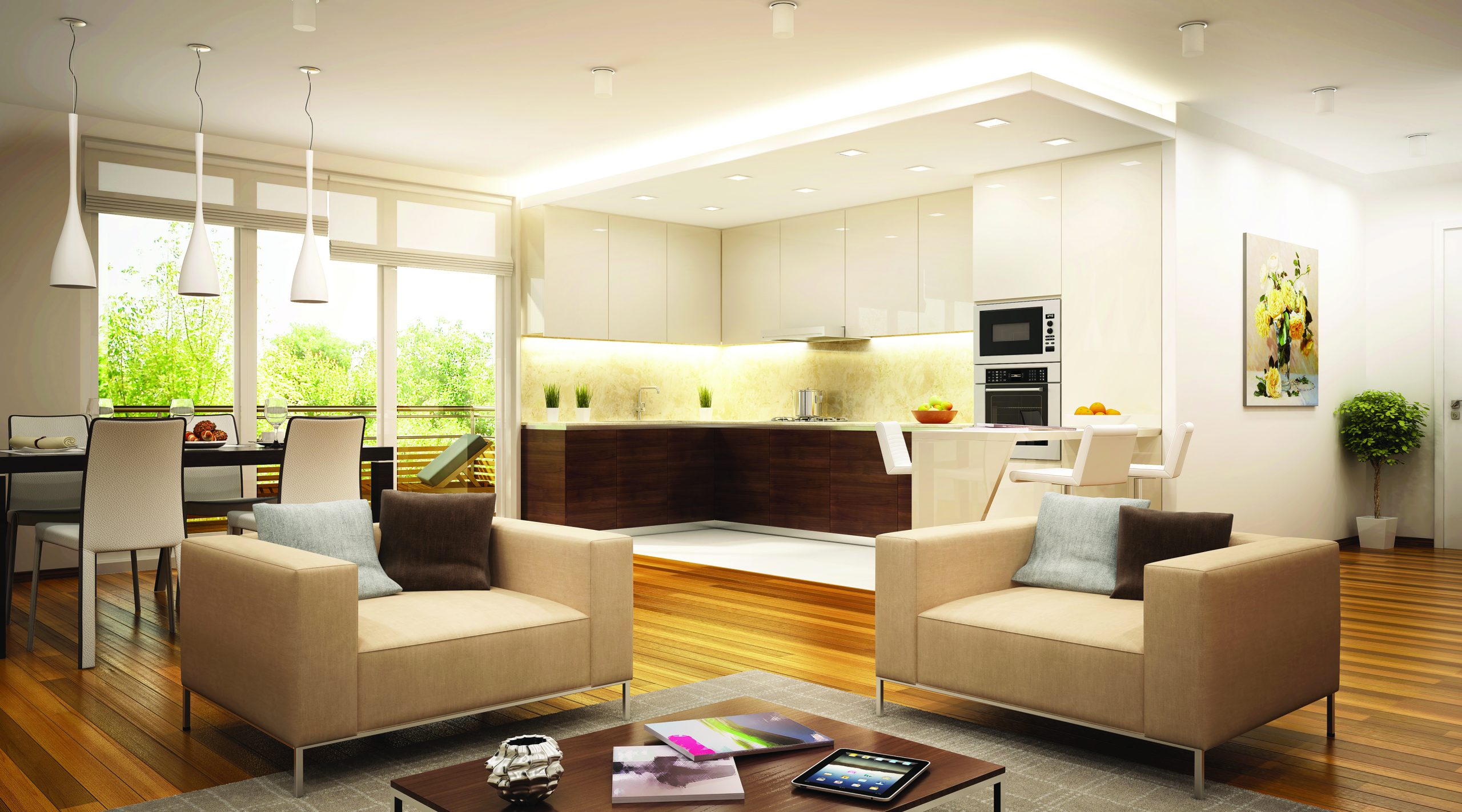 Natural Lighting
Never underestimate the power of natural lighting within your home. Sunlight streaming in through your windows can instantly make a home feel more welcoming and comfortable. Of course, while we have no power over the sun outside, we can manage the ways we incorporate it into our lighting design through smart shading.
With a variety of fabric options, you can let just enough light in to brighten your home, while also controlling unnecessary glares, or even keeping your bedroom dark and cozy.
Get Smarter About Lighting
The lighting in your home should feel intuitive and comforting, not cumbersome and overwhelming. With so many lights in your house, it can help to integrate them all into your smart home system. This way, you can manage them all from a single app, or even automate them based on your routines and energy-management needs. Smart lighting systems can even make your home safer, so you never come home to a dark house, and you can deter intruders while you're on vacation.
 Phoenix Systems offers free consultations with our smart home pros to help design and install lighting solutions that work for you.