Gather 'round for some chilling stories throughout October! Each week this month, we'll be sending you a spooky tale that'll have you thinking about your home security.
An Open Invitation
Since having their baby girl Emma almost three months ago, Sarah and Marcus had their heads in the clouds. With so many new things on their minds, having to keep track of their growing family, they found themselves often making absent-minded and silly mistakes daily. Marcus still teased Sarah for flipping the house upside down as she looked for her keys, only to realize she'd left them in the fridge.
 
What they needed was some company with other grow-ups and conversation that didn't involve cooing. Marcus' brother and his wife had extended an open invitation to cook them a nice dinner so they could gush over their niece, and it was time to take them up on that offer. Around 5 PM on a Saturday night, they went through their usual checklist, packing the baby bag, checking off diapers and bottles until they were satisfied. This time, they agreed there would be no turning around for something they'd left at home.
 
That night, Sarah and Marcus weren't allowed to lift a finger as Emma was fed, burped, changed, and coddled by her aunt and uncle. Finally, a night free of stress or worry. What could go wrong?
 
Well after the sun went down, they headed back home with baby Emma sound asleep. But when they arrived home, what they saw sent chills down their spines. Their eyes widened, stunned to see their garage wide open, with the door to their home slightly ajar. Sarah's heart began racing and through a clenched jaw, she asked her husband if they'd left it open. Surely, they couldn't have left their home so vulnerable? They replayed their earlier exit over and over in their minds, but neither could remember.
 
With a brave face and a reassuring voice, Marcus instructed Sarah to stay in the car with the baby while he went in to check the house. She watched the windows as several lights flickered on. Ten minutes felt like an eternity. Finally, Marcus emerged with a worried scowl. Everything seemed to be in place from what he could tell – except one thing. The window in Emma's nursery was also wide open. Full panic set in. Sarah often liked to let in the cool fall air, but she refused to believe she could leave it open. Her stomach was in knots. Had someone broken in? Was it their own grave mistake and had someone taken advantage of it? With four bedrooms, a basement, and an attic, Sarah was sure anyone could be hiding in there.
 
There, at the threshold of their home, the small family stood frozen in fear as they wondered if they dare to enter.
Did this story feel "too close to home"?
While the story above is totally fictional and not based on a specific family – it's inspired by real concerns that many homeowners experience.
Secure the fort
Smarter security can back you up when you're a bit forgetful – so you won't have any surprises.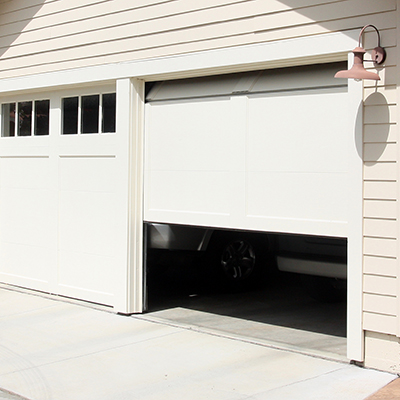 SMART GARAGE
With a connected garage door opener powered by Alarm.com, you'll never have to worry about leaving your garage open again. Geo-services will remind you to close it (right from your phone) when you leave the house or you can even set up an alert to notify you when it's been left open for a certain amount of time.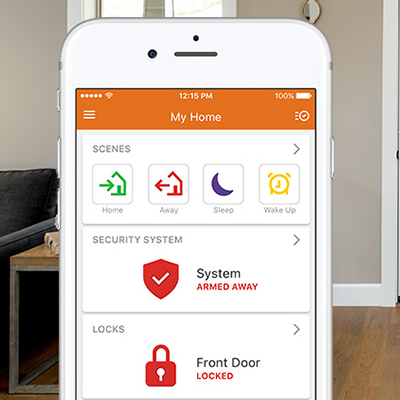 SMART LOCKS
Who needs keys? A smart lock can give you all the access you need – and even lets you share it. Quickly lock up when you're on your way out, or open up when you need to let someone in. Or, you can even create special access codes on your smart numerical lock for each family member (or visitor).
CONTACT SENSORS
Contact sensors add an extra layer of home security by letting you know when something is open or closed. Yes, like windows or doors, but you can take it even further to notify you when someone has opened a sensitive drawer, a gate, a jewelry box, etc.
Are you ready for smarter home security ?
 Our Phoenix reps are ready to discuss your options, including smart garage openers, contact sensors, and smart locks.
Reach out to us at 678-566-2460 for a free consultation!