Gather 'round for some chilling stories throughout October! Each week this month, we'll be sending you a spooky tale that'll have you thinking about your home security.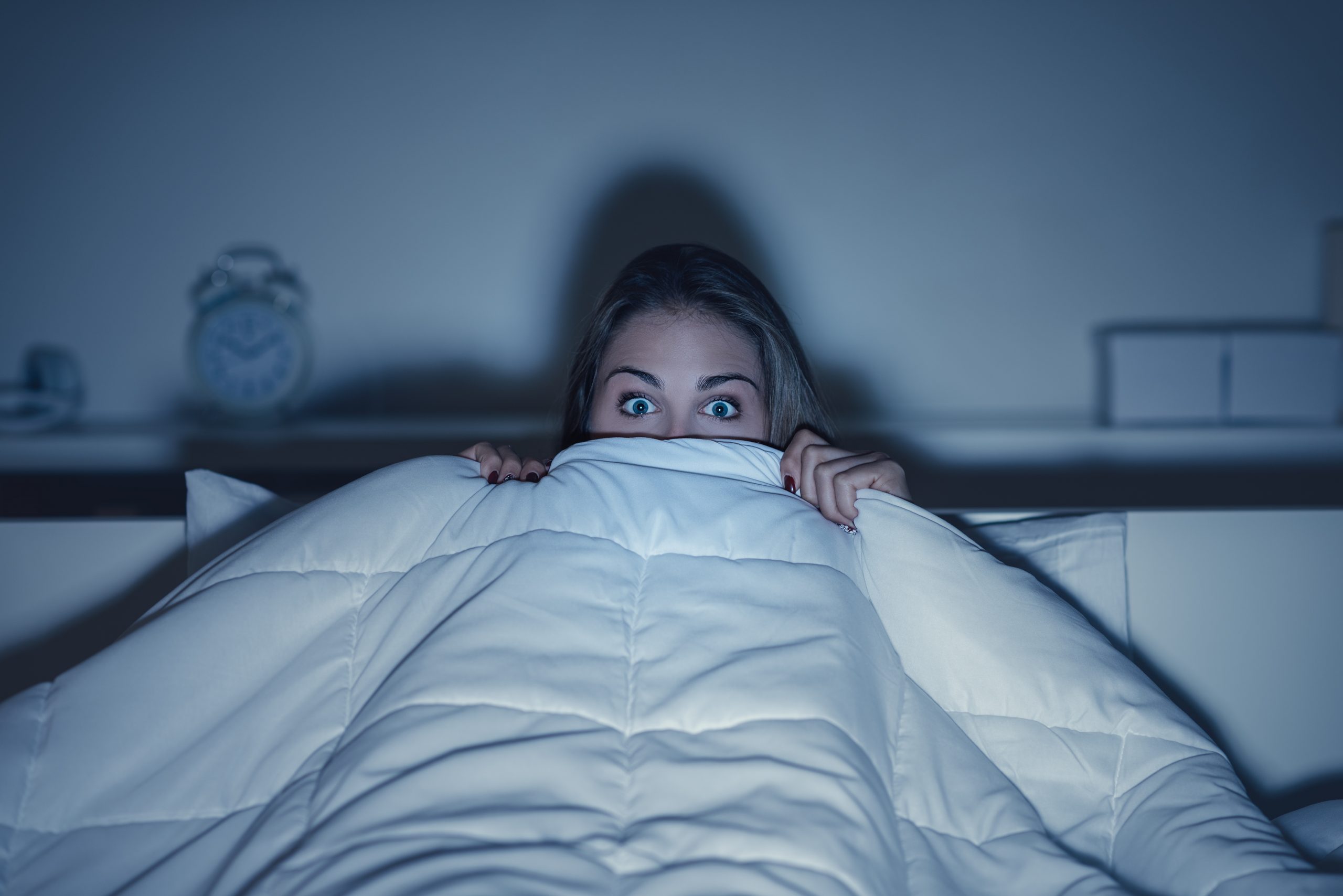 The Mystery of the Movie Night Crash
Sunday night in the Johnson family household was movie night by tradition. Tonight was 13-year-old Eli's turn to choose the film and with a mischievous smile, he held up The Sixth Sense, ready to be spooked. Mrs. Johnson popped the corn and gathered the snacks while Mr. Johnson prepared their home theater for optimal viewing on their 145″ screen. They all grabbed their favorite blankets and settled in. Meanwhile, outside their window on that chilly October night, a storm was brewing.
Two hours later, the rain was coming down and thunder rumbled as Mr. Johnson tucked in the kids, checking every closet and corner for stray ghosts. The grown-ups settled into their dark bedroom and the rain eased them to sleep. Then, around 3 AM, Mrs. Johnson's eyes snapped open at the sound of a crash from downstairs. She quickly shook her husband awake, frantically begging for him to check on it. He insisted it was simply a "house noise" or the howling wind outside – until he heard it too. Another loud crash.
Tip-toeing downstairs with an old baseball bat in hand, he fumbled around in the dark for the light switches, stepping on scattered toys while his heart thumped in his chest. By now, his clumsy search had woken the entire house while he strained his eyes to see. Finally finding the switch, he looked around for the source of the noise but nothing was out of place. The doors were still locked, the windows intact and everything was where it should be. After some hushed reassurances, the family all retired back to bed, but none slept soundly as they pondered the mysterious noises throughout the night. 
The next morning, as they all groggily headed out for school and work, they spotted a couple of broken flower pots that had been knocked off of their stands by last night's wind. Together, they sighed, feeling exhausted, silly, and relieved in the morning light.
Did this story feel "too close to home"?
While the story above is totally fictional and not based on a specific family – it's inspired by real concerns that many homeowners experience.
Save the mysteries for the movies
Whether it's for a real emergency, or just for peace of mind – a smarter home security system can help you through those creepy nights.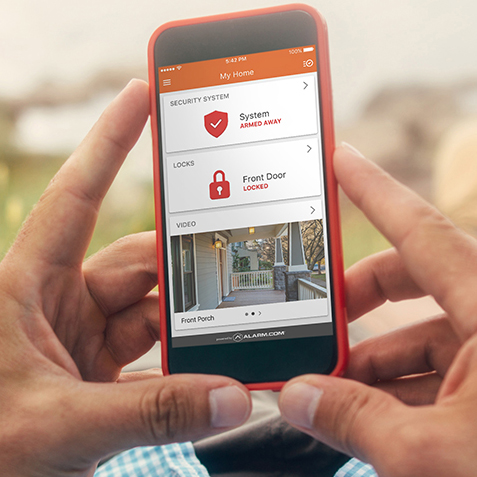 SECURITY
With a smarter home security system powered by Alarm.com, you can always get a quick overview of your home at a glance. Check on your indoor and outdoor cameras, make sure the doors and windows are locked, and more – all from your smartphone.
LIGHTING
Quit fumbling around in the dark. With smart lighting, integrated with your home security system, you can easily turn the lights on and off throughout your house, right from your bed, or even on your way home using the Alarm.com app on your mobile device.
HOME THEATER
Got a few spooky movies you'd like to see on a big screen? Convert a room in your home into a cozy home cinema the whole family can enjoy. With a wide range of screens, projectors, and audio options, we can customize a theater for your home.
Are you ready for smarter home security ?
 Our Phoenix reps are ready to discuss your options, including interior and exterior surveillance cameras, door and window sensors, smart lighting, and more. 
Reach out to us at 678-566-2460 for a free consultation!