These days, it's hard not to rely on streaming platforms like Netflix, Hulu, or Disney+ to get you through the social distancing slump. Bingeing through season after season of your favorite shows can be a great way to relax and tune out the stress of the outside world. But our TV's can also provide healthier alternatives to binge-watching – which can often feel much more rewarding! With a Smart TV or devices like an Apple TV, apps and screen-sharing capabilities can turn your TV into a doorway to endless possibilities. Turn your Media Room into a home gym, classroom or playroom with these tips!
Fitness, Dance or Yoga Classes
If you feel like your TV is enabling your couch potato tendencies, fire up some fun virtual classes that will get you moving instead! This is a great time to experiment with those Pilates, yoga, or dance-cardio classes you were too shy to try in a studio or gym. YouTube has thousands of free fitness classes that you can try right from home – no fancy equipment or expensive membership needed!
BONUS TIP: Bookmark some classes at the beginning of the week and schedule them into your planner or calendar, just as if they were "real classes" you signed up for. Commit to that appointment with yourself and set a reminder to get up and get moving.
Learn Something New
There's nothing wrong with binge-watching the new season of Ozark or revisiting old favorites on HBO Max, but every now and then, enroll yourself in a virtual learning experience, too! Add some new cooking techniques and recipes to your repertoire, find a few tutorials for that hobby you've been meaning to pick up or settle in for an eye-opening nature documentary. You might even find a new passion. The Internet is filled with invaluable content, often for free, that used to cost thousands in tuition fees. From coding and engineering skills to nutrition and psychology – "homeschooling" is available for grown-ups, too!
Plus, by firing up a class on the TV, rather than your laptop or tablet, you're less likely to be distracted by social media, app notifications and those pesky online ads that always suck you in.
BONUS TIP: Many schools and learning platforms are currently offering free online courses so you can build your knowledge and resume while you quarantine! Check out Coursera, Harvard, and tons more. If you want to dive deeper into developing creative skills, Skillshare is a great, afforable resource.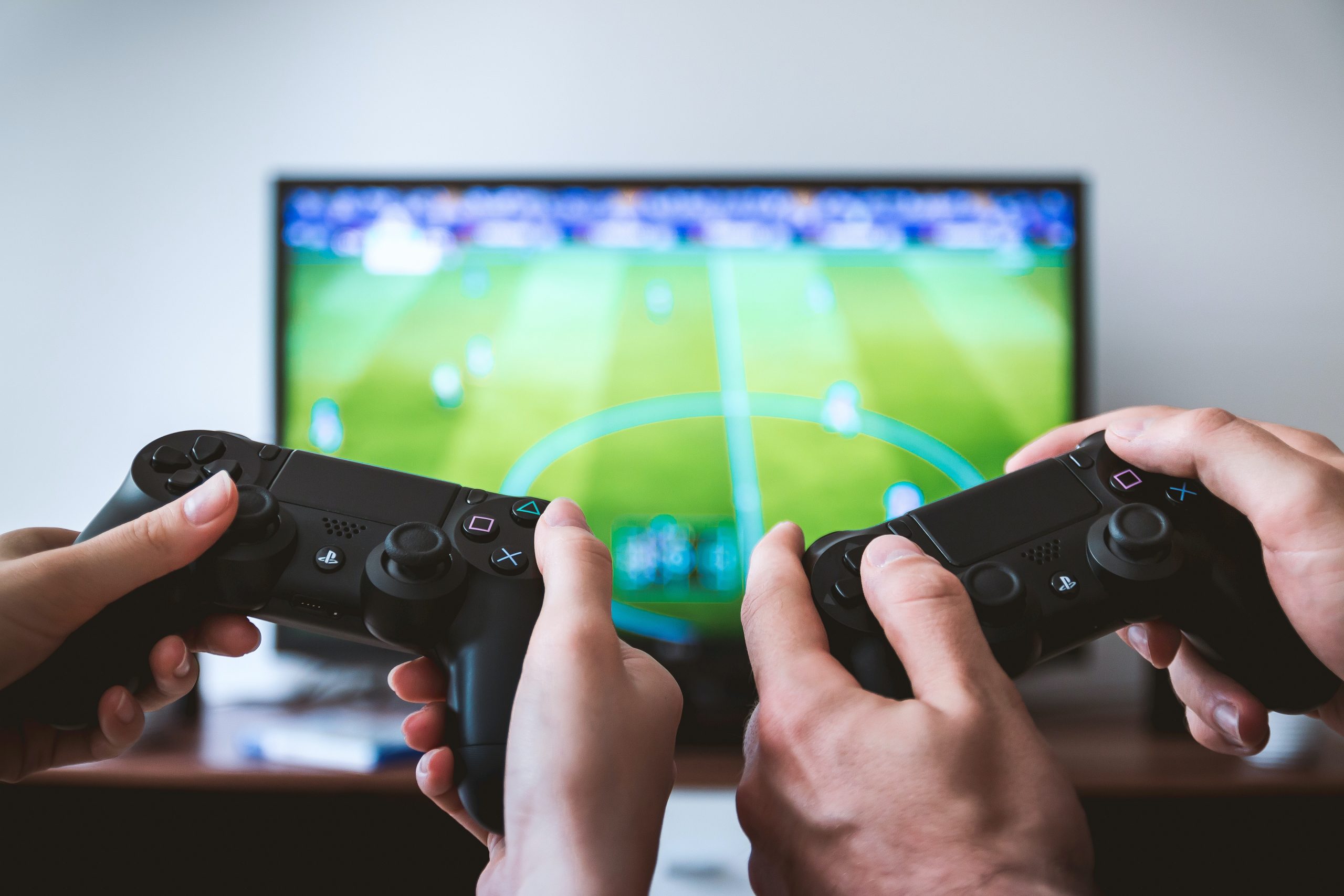 Bring on the Competition
Movie nights aren't the only way to come together. Instead of having everyone glued to separate screens in the house, schedule a competitive game night around the TV that everyone will enjoy. Dust off the extra PlayStation controllers, or find a virtual app version of a classic board game! If you have some classic oldies stashed away in the attic, now's the perfect time to show the kids what gaming used to look like! 
BONUS TIP: Your friends and family can get in on game night too – even while social distancing. Using chat apps and screen sharing is a great way to play together while staying safe!
Looking to upgrade your TV?
 Our Phoenix reps can professionally mount and install a new television and speaker system to take your media room to a whole new level. Plus, we can help keep things simple with single-remote solutions.
Reach out to us at 678-566-2460 to discuss your options!